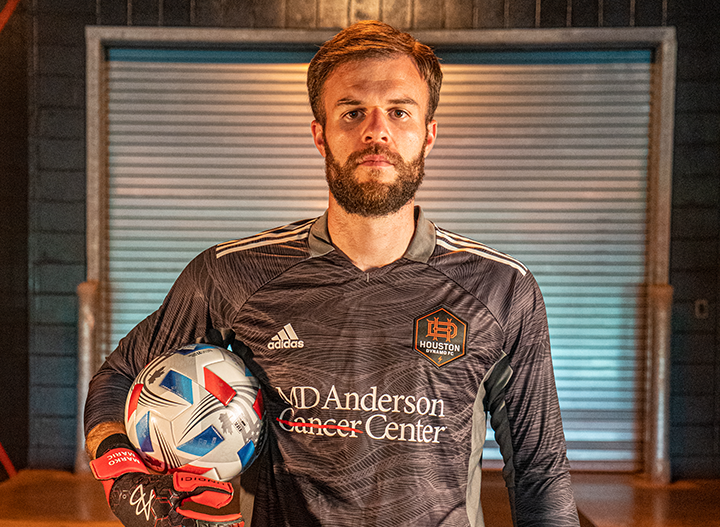 Hi, my name is Marko Marić, and I am the goalkeeper of Houston Dynamo of the Major League Soccer. I am 25 years old, born in Vienna, but with experience playing around Europe, including Rapid, Hoffenheim, Lechia Gdansk, Hannover and Lillestrom in Norway.
Despite all that, moving to the United States felt like a huge step for me. Houston is far away from home, but I decided to accept it as soon as I got the offer. The MLS is a big-league; this is a huge challenge for me as a goalkeeper, but as a person as well, and I did not want to miss this chance to grow.
Last year was good for me. I moved to Houston in January, made my debut against LA Galaxy and recorded my first clean sheet in the Texas Derby vs FC Dallas. However, it was a difficult time because the COVID-19 pandemic changed things drastically and made life more challenging. But, I have tried to use this time to learn about myself more and improve as a player and human being.
Once football returned, things got easier, and I could not wait for a new season to start. We had a good preseason, we prepared well, and what I believe is most important, I stayed healthy. I put my body in the best shape, I had worked a lot on myself, off and on the pitch, learned some small things and details that I didn't know before, and I feel perfect now.
The beginning of the season was, in a way a proof that my self-confidence has a strong foothold, and I believe I can improve even more during this year. We have an excellent team, and I am convinced we'll do a much better result than the last year.